Emmy's work surges forward but leaves space: her voice is humble, quiet, but also: hungry, shattering and risen. We cannot express how excited we are to publish "Pompeii again" by Emmy and Untitled, a painting by Alessia Dismino from issue 142.1. Emmy's poem "She Mosquito" was published in AV 142.2.
left are
many cities        must be
years more
unattainable the head but
how important a high
hungry sleep
alone the
dream summer and
myself meant
of whose approval
Salamun a sizzling
father holds my roof
to great rain      listen listen
great fun it is
caterwauling we find
we are eating      all fruits and
Pompeii again
31.1.18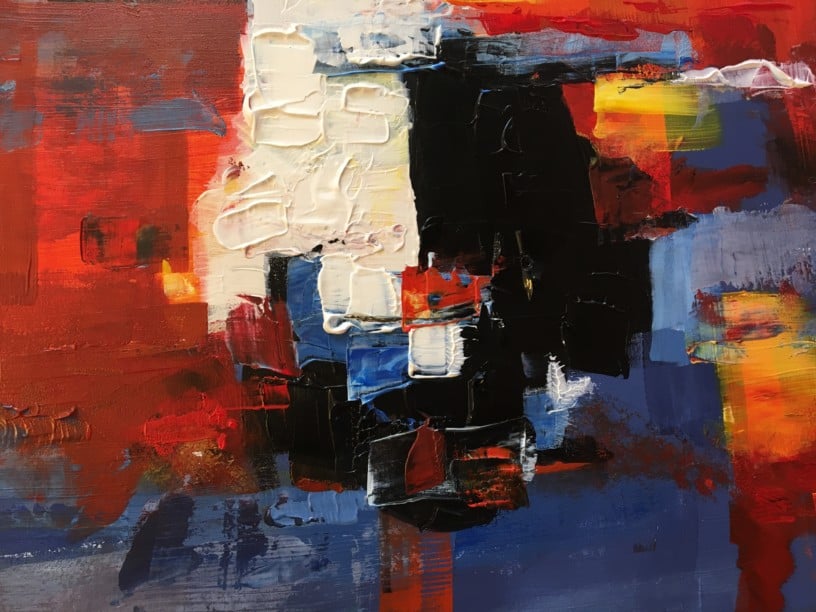 Visual by Alessia Disimino
unattainable the head but / how important a high / hungry sleep
is a writer living in Toronto and a former editor of the Trinity Review.
is a professional violinist based in Toronto. She is the co-founder of the Bedford Trio, concertmaster of the North York Concert Orchestra, and founder of the North York String Academy. She is a graduate of the Master of Music in Violin Performance program at the University of Toronto, where she also obtained her Bachelor of Music in Performance with a Minor in English. Alessia's passion lies in the arts and in community engagement, and she is also active as a poet and painter.