Solipsism, for two & Elpenor, to an audience
Carl (EIC of Acta 142!) astounds us this week with two beautiful and strangely devastating poems: on pigeons, unsteady trees, a duty to the underworld. On a question, a lie, an idiot sound.
Two important contextual clues for understanding the sheer gravity of these poems are: solipsism, the Greek-rooted term for the philosophical theory that only one's mind can exist; and Elpenor, from the Odyssey, the youngest comrade of Odysseus, not especially intelligent or strong, but who survived the Trojan War only to go to the Isle of Circe, sleep on the roof, fall from a ladder and break his neck.
I am not putting on my clothes
yet. Outside, a pigeon is cleaning
his grey and purple coat.
Whatever you say now
will come from nothing.
I am not putting on my clothes,
not looking back at the occupied bed,
but standing here, hairless and gazing
at the unsteady trees and through them
the trace of a morning.
I am not looking back, my duty to the underworld.
Already, you've begun your pourings and carvings,
a sculptor whittling yourself from sleep.
I am not listening to the
coming of the gentle nothing,
but to the polemical loves of early pigeons.
I want to ask you what your water tastes like today:
set my watch to the rising of the sun.
When the cyclops asked me
who I was, I lied.
"Somebody."
When the sirens called I
yelled back with idiot sound:
"Come here. Come here.
I cannot swim."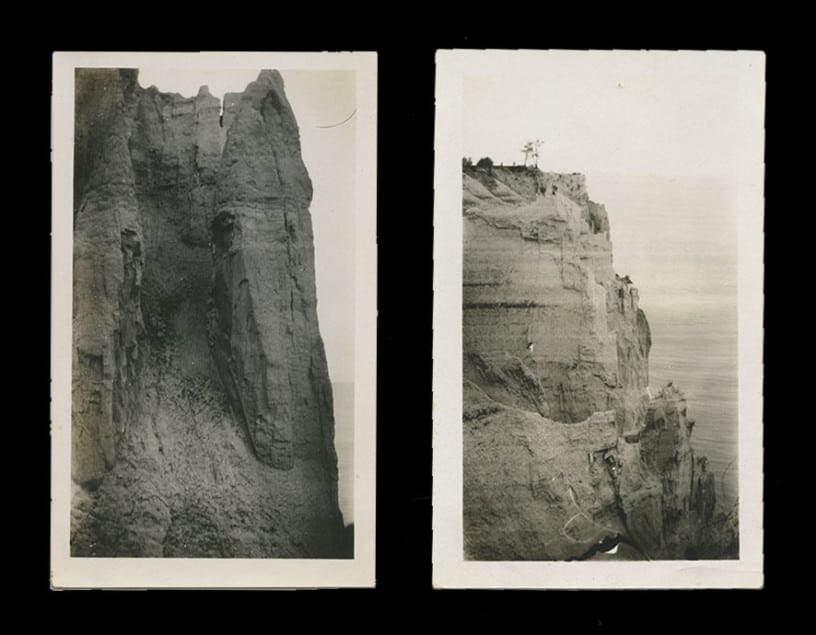 Visual by Hannah Beveridge
I want to ask you what your water tastes like today
Carl Christian Abrahamsen
writes poetry and studies philosophy at the University of Toronto. He was one of the editors-in-chief for Acta Victoriana from 2017 to 2018.
is a 16 year old contemporary artist living in Toronto Ontario. She is currently in grade 12 and attends Etobicoke School of the Arts. She can be found on instagram @hannah.bev.art.